Around 50 people braved inclement weather conditions to attend a UKIP public meeting in North Shields last night ahead of May's Council elections and June's referendum.  The meeting was addressed by Norman Morse, Sylvia Simpson and Jonathan Arnott MEP.  Norman and Sylvia spoke on local issues including the state of the roads, antisocial behaviour and in support of voting to return to the committee system of local government in the forthcoming referendum.  Jonathan spoke on national UKIP policies and positive reasons for believing that the UK can thrive in a global economy outside the European Union.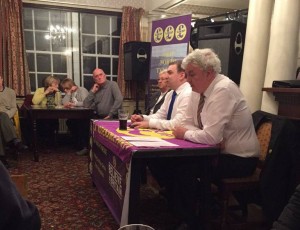 Branch chairman Gary Legg said "It was another fantastic evening and a great opportunity to meet local residents.  We were able to counteract a number of myths which had been put about by other parties concerning UKIP.  The meeting was incredibly positive, showcasing both UKIP's clear commitment to success at local government and the undoubted qualities of our local candidates in the area."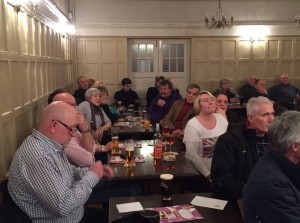 The meeting was a huge success, with a number of members of the public expressing interest in joining the Party.
Darren
http://www.jonathanarnott.co.uk/wp-content/uploads/2018/03/JA-logo-1.png
Darren
2016-03-03 23:59:55
2016-03-03 23:59:55
North Shields public meeting 'a huge success'